Colorado Animal Welfare Conference Session
9-10:30 a.m. • Focus Day – September 21, 2022
The message we typically get about self-care in our society is that it is a luxury. It takes time and money and it is for people with a lot of both. If we do practice self-care there can be an element of judgment, shame, or guilt. For example, if we believe that meditation is the only way to practice self-care and we can't sit cross-legged comfortably or close our eyes without falling asleep, then we are doing it wrong. In this presentation we will learn how to shift our perspective to see it not only as a priority, but as a necessity. Let's go beyond the bubble bath!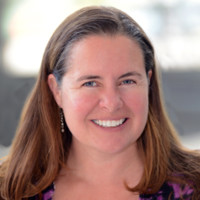 Kari Knutson is a professional speaker, educator, and counselor with diverse experience in community organizations, institutions of higher education, mental health agencies, elementary and secondary schools and state government. Her specialties include curriculum development and program design and development. 
10:45 a.m.-12:15 p.m. • Focus Day – September 21, 2022
This engaging and timely presentation focuses on how the world has changed since March 2020. These changes have caused many people to deal with higher levels of uncertainty, anxiety, and stress than ever before. Even when times are uncertain, we can actively learn how to manage emotions, shift perspective, cultivate courage, and harness the power of compassion. In this presentation, we will talk about stress and how to identify it, as well as positive and realistic coping mechanisms to manage stress and anxiety that we can use in our everyday lives.