Colorado Animal Welfare Conference Session
Diversity, Equity, and Inclusion Within Animal Welfare
1:30–3:15pm • Day 2 – September 21, 2023
Jump right into the DEI pool and examine how our roles are important when it comes to Diversity, Equity and Inclusion. This session is a journey of "deconstructing" the meaning of Diversity, Equity and Inclusion by exploring definitions and history. Participants will learn facts and gain insights that help shift from learning and exploring to doing. The participants will leave inspired, intrigued, and energized to continue the DEI work in their personal and professional lives.
Building a Successful Team: Acknowledgement and Team Accountability
1:30–2:45pm • Day 3 – September 22, 2023
Attendees will learn how to build an accountability culture within a workgroup or organization by using acknowledgement. Acknowledgement is a great way to recognize individuals and groups by giving them the motivation and focus they crave and deserve. This course will help buildup leaders and team members through mutual accountability tools while empowering performance to drive results through acknowledgment.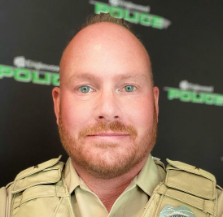 Dave Lewis currently serves as the Codes Division Manager for the City of Englewood Colorado. He directs a team within code enforcement, animal welfare, and park rangers. Lewis previously served as a Lieutenant for the NYPD. He is a past president of the Colorado Association of Animal Control Officers and serves on the board for AWAC. Lewis is a graduate of Cornell University and holds certifications in Diversity, Equity, and Inclusion (DEI). He serves as the chair of the DEI committee for the City of Englewood. Lewis has received recognition for his community work to include the 2022 American Association of Code Enforcement's (AACE) National Leadership Award along with his team receiving the AACE 2022 Codes Division of the Year.