Colorado Animal Welfare Conference Session
Implicit Bias in Animal Welfare
3:30–5pm • Focus Day – September 20, 2023
Northwest Territories A-B
We all have biases. This session is designed to help you learn what bias is, how different types impact our work, and help you leave with strategies to minimize the impact of bias in our work. We will discuss implicit or unconscious bias and the other types of judgements we make in animal welfare and practice new ways of seeing our work and our clients.
10:45am-12:15pm -Day 2 – September 21, 2023
Animal welfare professionals commonly work with vulnerable populations including unhoused persons, survivors of intimate partner violence or family violence, and those with chronic health issues. A veterinary social worker (VSW) can prepare staff for work with vulnerable populations by offering skills in de-escalation and trauma informed language and care. Additionally, VSWs focus on improving resources to divert shelter intake, expanding access to care, and increasing community partnerships for both pet and non-pet-related issues. VSWs partner with a community's human social services to better include pets and provide for access to care increases pet retention.
With increased intake and longer length of stay, and local safety nets stretched to capacity, animal shelter staff are experiencing an increase in stress and moral injury today. Their interactions with clients and public are a major stressor. A veterinary social worker is a resource for both clients and staff, directly and indirectly. We cannot prevent compassion fatigue, but we can focus on resiliency and support for our staff to help more clients.
10:45am-12:15pm -Day 3 – September 22, 2023
We see tough stuff through our work. Debriefing is a structured and meaningful process where a person or team is supported to reflect on what has happened for them in a particular situation. The goal of impact debriefing is to provide support and stability when we are involved in a critical or traumatic incident, either as a direct responder, a witness, or as staff working with pets and people in tough situations. We will go over the concept of low-impact debriefing, why it is important, and how it can help your organization and teams stay in the jobs we love so much by supporting each other and the work.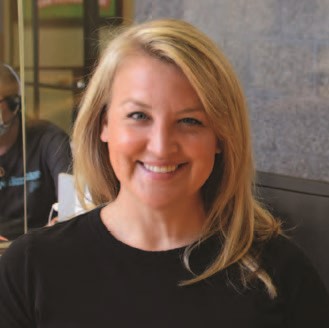 Kelly Bremken is the veterinary social worker with the Oregon Humane Society. She has more than 17 years of experience working in animal welfare for the Arizona Humane Society, Humane Society of the Treasure Coast, Seattle Animal Shelter, and the Oregon Humane Society. Bremken graduated in 2021 with a master of science in social work from the University of Tennessee.