Colorado Animal Welfare Conference Session
Know Your Guinea Pigs! With Saskia Chiesa, the Guinea Pig Whisperer
3:30pm – 5:00pm • Day 2 – September 16, 2021
Chiesa will be covering the basics you will need to know when Guinea pigs come into your shelter, proper food requirements, bedding and cage requirements.
Her presentation will include: how to recognize a sick animal, common illnesses, quick easy over the counter treatments for most skin parasite issues. How to recognize, identify and treat parasitic infestations.
Bringing down euthanasia rates. Sexing, how to tell the sex of an adult and also a three- week old guinea pig. Let's talk about the birds and bees. Do guinea pigs really need a friend ? Cage size is a deal breaker.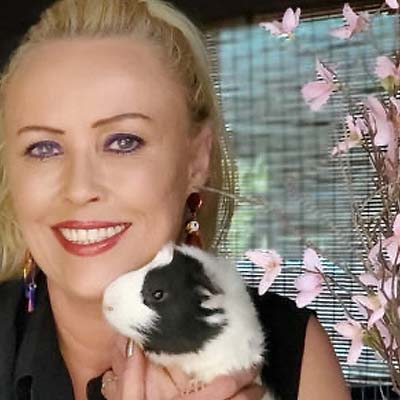 Saskia Chiesa is the founder and director of the world's largest Guinea Pig Welfare Organization. She works closely with partners at the local city and county shelters in Los Angeles. In 2020 alone, more than 1,800 animals were rescued and rehomed. She has an educational YouTube Channel that has more than 120,000 subscribers.