Colorado Animal Welfare Conference Session
Necropsies: Case Studies and Field Support
10:45am – 12:15pm • Day 2 September 22, 2022
This presentation will explain what the veterinary forensic sciences entail with a specific focus on veterinary forensic medicine and pathology. We will discuss what role a forensic veterinarian plays in assisting law enforcement. This discussion will also involve specifics on live animal exams as well as the forensic necropsy. 
Introduction to the Veterinary Forensic Sciences
9:15-10:30am • Day 3 September 23, 2022
This session will be an introduction to the veterinary forensic sciences, specifically what they are as well as the components involved – law enforcement, veterinary forensic medicine/pathology and the judicial aspect. We will then focus on the role of the forensic veterinarian – including live and deceased animal victim exams.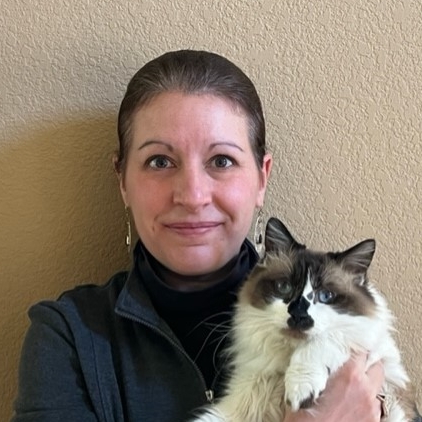 Jennifer Rainey works as an emergency and forensic veterinarian for the Humane Society of the Pikes Peak Region. She holds a bachelor's degree in pre-veterinary medicine/wildlife biology from Auburn University. She earned her doctor of veterinary medicine from the University of California-Davis in 2002. She obtained a second bachelor's degree in criminal justice/forensic investigation from Colorado Technical University and a master's degree in veterinary forensic sciences.