The AWAC Collaboration Committee is committed to consolidating information to help our members find the resources they need to be successful during times of crisis and every day. This webpage will be updated regularly to remain relevant to our partners – if you have a suggestion or addition, please email Anna Jaeger at [email protected] or Sarah Swanty at [email protected] Be part of the conversation on the AWAC Members Only Facebook Group.
Colorado Animal Welfare Resources List
The Collaboration Committee worked with shelters and rescues across the state to compile a comprehensive list of services organized by region, which can be found here.
Services range from acceptance of owner surrenders to SNR and TNR programs for community cats, and transportation. We hope this is a tool for increasing collaboration – please help us add to it, and share it widely.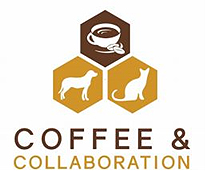 Animal welfare organizations across Colorado are invited to connect with peers and seek opportunities to collaborate at a new virtual series called Coffee & Collaboration. In 2023, these calls will be held Feb. 8, May 3, an in-person meeting at the Colorado Animal Welfare Conference on Sept. 22, and virtually on Nov. 8.  All organizations across the state are welcome to attend – please help us spread the word!
Each video call will have an overview of the topic, and breakout sessions to provide opportunities for attendees to interact and converse, brainstorm, and consider ways to collaborate. Please visit the AWAC Members Only Facebook Group for the latest information.
Coffee & Collaboration Resources
View shared resources from Coffee & Collaboration events
Explore
A Regional Coalition:
Covid-19
Shelter resources:
Resources to share
with the public
Collaboration Committee Members:
Anna Jaeger – co-chair
Animal Assistance Foundation

Sarah Swanty – co-chair
Animal Friends Alliance
Heather Grant
Journey Home Animal Care Center
Lindsey Vigna
Humane Society of the Pikes Peak Region
Jennifer Schwartz
Foothills Animal Shelter
Stephanie Wilde
Riverdale Animal Shelter
Samantha Kirby
ASPCA
Annaliese Clark
Bounce Animal Rescue 
If you are interested in joining the Collaboration Committee: